Letterpress invitation card with an illustration which is blind embossed on the front and back cover with additional white polish and shimmering black-grey color foil.

Multiple pages, slide to open, all connected by a tiny bolt.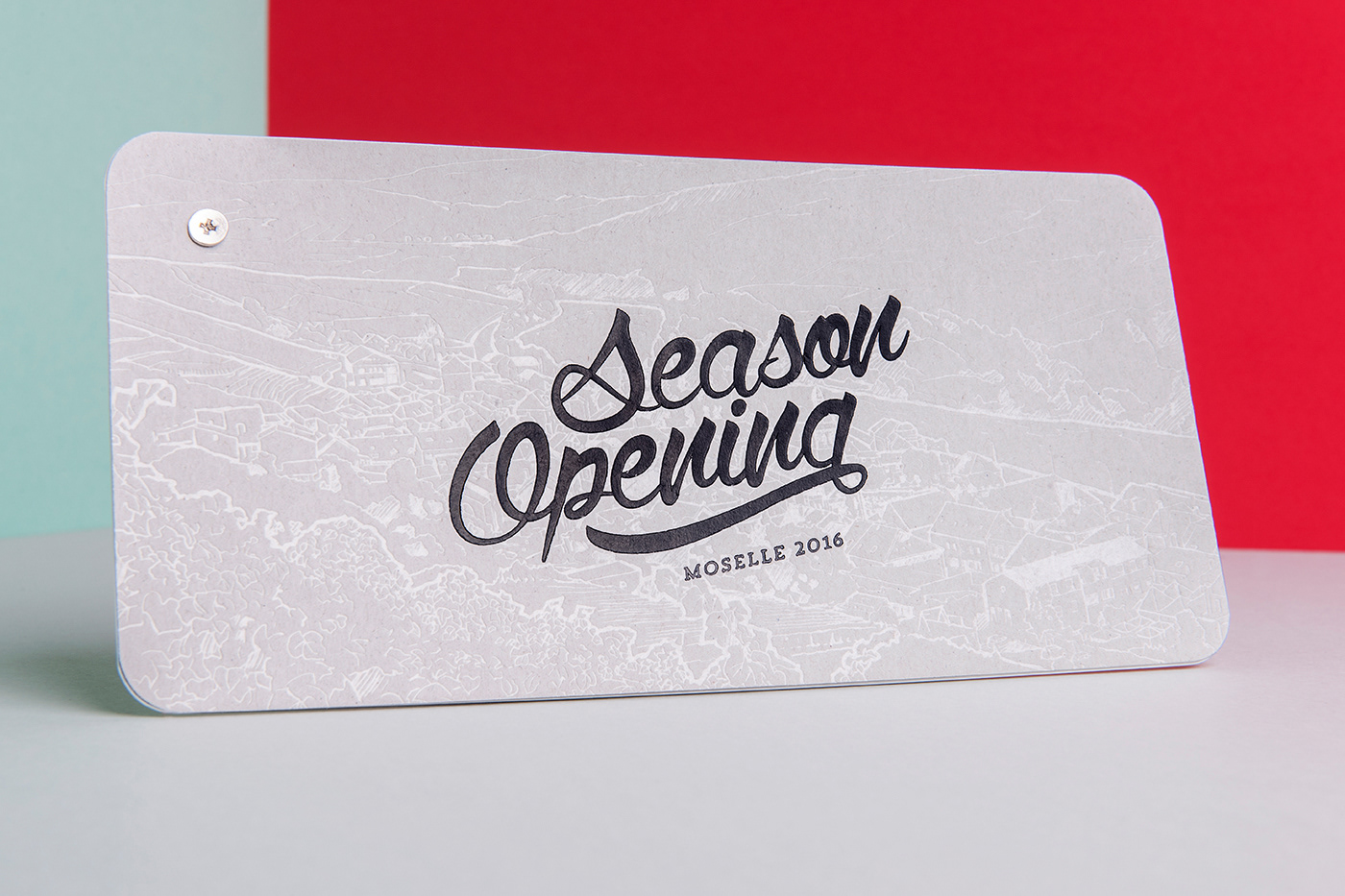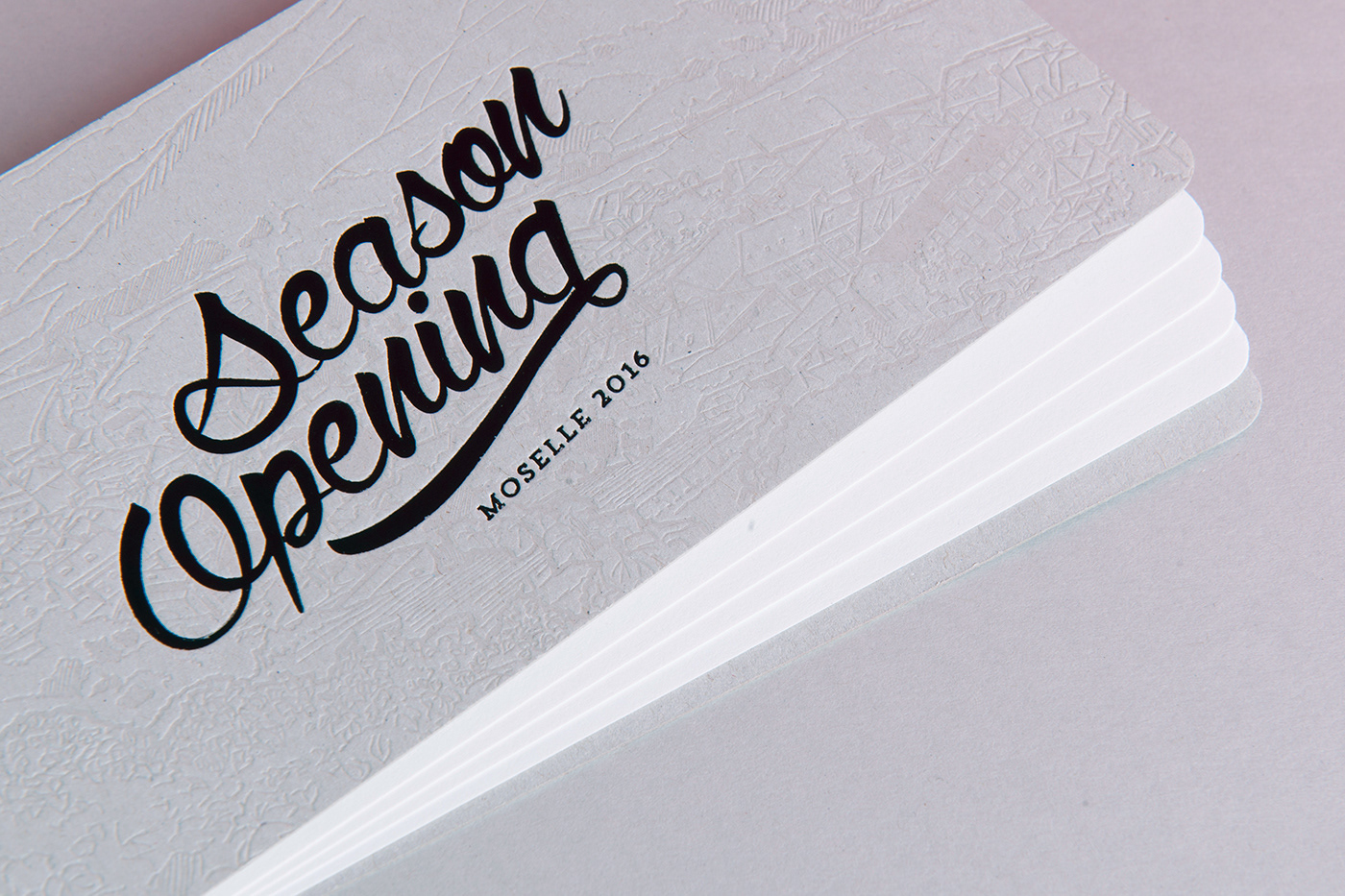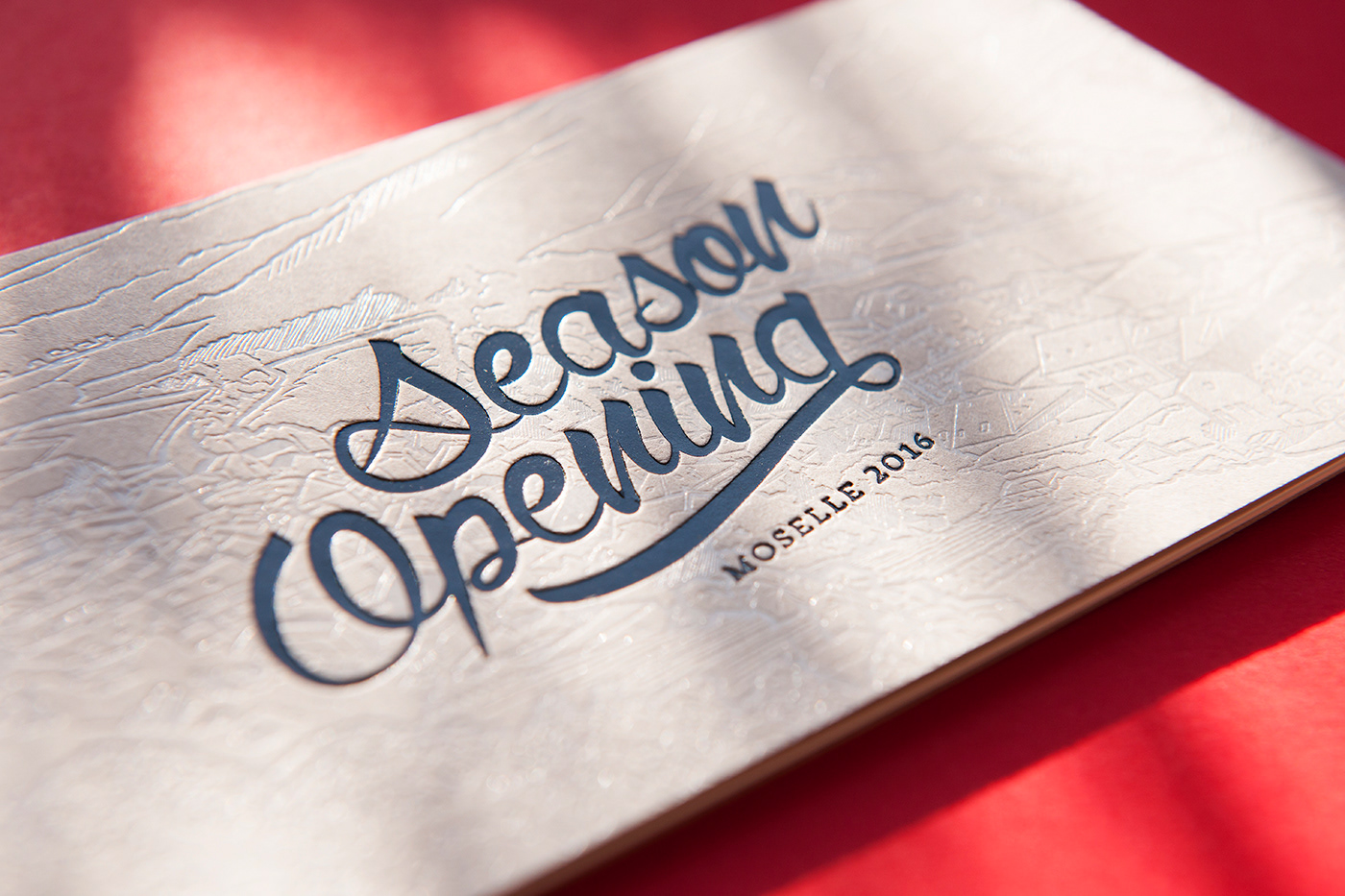 Letterpress cover for the Activity Report of Miselerland in 2015 on rugged grey cardboard paper.